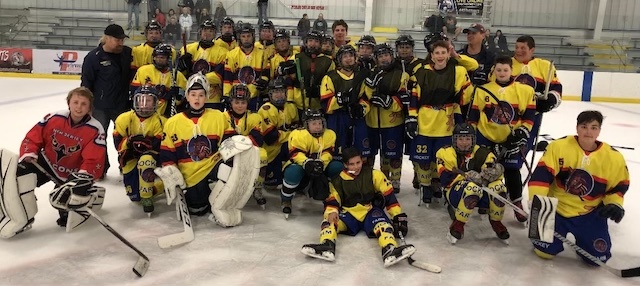 The HOCKEY FARM Pewee and Middle School Team will be playing out of Skylands Ice World house league this fall through winter.
All games are played on Sunday Evenings from October through March.
Join this fun competitive team where EVERYONE plays!!!
Ages 8yrs to 14 yrs old welcome to join!
Teams: Pewees and Middleschool (2nd year Bantams attending high school can not play)
Cost $475. Per player – Plus Jersey fee.
First come, first served basis. Reserve your spot today: